Lakeland, FL (July 11, 2019) – Carrington Latson, a 32-year-old elementary school teacher, is facing charges after officials reported he struck a woman with a lamp.
Police say that Latson is a teacher at the Wendell Watson Elementary School in Lakeland. The incident allegedly took place on Friday morning during an argument between Latson and the victim. Latson took a lamp and swung it at the woman, striking her in the rib cage. He then took the lamp and threw it at the wall, causing it to smash all over the floor.
The victim spoke with deputies and said that she and Latson had also been arguing on the Fourth of July. Latson apparently shoved her that day after she refused to leave a room.
The woman hid inside a bathroom during that particular fight, but Latson was able to get the door open with force. Deputies took a look and found a damaged wooden door frame.
Latson has since been taken into custody and remains in the Polk County Jail.
Lakeland Domestic Battery Laws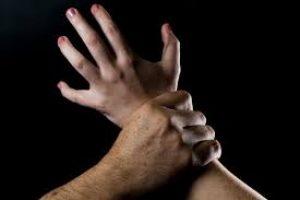 Being charged with a Lakeland domestic battery crime can be one of the most humiliating and confusing aspects of your life, especially when you believe that you are being wrongfully accused of domestic violence. You might be feeling helpless about your case and being able to defend your rights after a loved one has made these heinous accusations against you. Because of this, it is imperative to have a skilled defense attorney on your side.
Our attorneys at Musca Law understand how difficult it can be to face the reality of violent crime charges in Florida. Perhaps you believe the details of your case have been skewed and now you are worried about the social implications as well as the fact that you might be spending time in prison or suffer from fines that you cannot afford. Please contact us to find out how we can assist you at (888) 484-5057.