Lakeland, FL (March 8, 2019) – Police reported that an executive at the Florida Polytechnic University was charged with child pornography after an investigation into several electronic devices.

The man was identified as 61-year-old Dr. Brian Birky, who was charged with possessing child porn images on his computer since November 2018. The Polk County Sheriff's Office said that they discovered the images after following up on a tip from the National Center for Missing and Exploited Children.

Police say that Birky, who was the university's executive director for Public and Environmental Health Research at the Florida Industrial and Phosphate Research Institute in Bartow, now faces nine counts of possession of child porn. Police believe that he might have been harboring child pornography for quite some time, as they said that people "don't decide at 61 years of age to start dealing in child porn," and that the investigation is still in its early stages.

Police say that Birky made some incriminating statements at his residence when he was arrested on Thursday, but he has yet to outright confess to the crime.

Officials are still leading the investigation at this time.
Lakeland Child Pornography Laws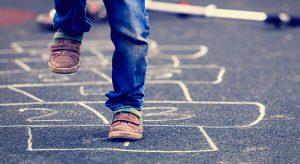 In Florida, the act of possessing child pornography and any related crimes are considered to be extremely heinous across the entire state. These crimes come with extremely high costs, from losing a career and not being able to obtain a new one in the future, to mandatory registration as a sex offender for the remainder of your life. These incidents can have a devastating and even humiliating impact on the rest of your life as you face charges you have been unfamiliar with and attempt to move forward during this difficult time. If you have been charged, you want to avoid a conviction at all costs. You have options.

At Musca Law, our Florida sex crimes attorneys are here for you when you need our support. We do not want you to stand alone during this difficult and life-changing time. Judges tend to err on the side of the victim when it comes to these types of charges, which might leave you feeling hopeless and without options. Luckily, our experienced attorneys can help when you have been charged with a child pornography crime. Please contact us to find out how we can help in your time of need at (888) 484-5057.