Lakeland, FL (August 11, 2019) - A man and a woman have been arrested on charges of stealing a vehicle after they were spotted driving on South Florida Avenue.
According to police, 39-year-old Jonathan Tucker and 38-year-old Lois Bailey were arrested by the Polk County Sheriff's Office in connection with a stolen Toyota Corolla.
A deputy with the Polk County Sheriff's Office spotted the Corolla traveling northbound on South Florida Avenue.  The deputy alerted the Lakeland Police Department and K-9 units in the area to be on the lookout for the vehicle.  An officer attempted to stop the vehicle when it pulled behind a local business. After the officer activated his emergency lights, however, the vehicle pulled away and fled from authorities. 
The Corolla was eventually stopped on Carleton Street, near Hilltop Avenue.  Tucker fled from the scene on foot while Bailey threw a white object from the vehicle as she exited.  Tucker was found hiding in the bushes of a nearby residence.  Police later learned that the object thrown by Bailey was tissue paper containing a glass pipe.  The pipe tested positive for methamphetamine.  Officers also later recovered a stolen firearm that was thrown from the vehicle. 
Tucker and Bailey were charged with grand theft auto, trespassing in a stolen vehicle, possession of meth, possession of a firearm by a convicted felon and possession of a stolen firearm. 
No further details are available at this time.
Lakeland Theft Crimes Laws
Florida theft crimes can either be misdemeanors or felonies depending on the type and nature of the crime.  In Florida, grand theft auto is a felony.  A felony conviction can land you in prison for at least five years and result in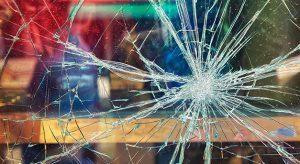 a host of collateral consequences that can seriously impact your life.  Following a felony conviction, you will likely find it difficult to obtain employment and you will be prohibited from carrying a firearm. 
At Musca Law, our Florida criminal defense lawyers are here for you when you have been charged with a serious crime.  We have over 150 years of combined experience. Our team is not afraid to take on some of the most difficult cases that come through the criminal justice system.  We fight for you when your back is against the wall.
We have offices in Lakeland for your benefit.  Our Lakeland criminal defense attorneys are standing by right now to help.  For a free consultation, please give us a call 24/7 at 888-484-5057.