Lakeland, FL (June 5, 2019) – Police have arrested 24-year-old Ira Lee Stafford on a charge of attempted murder in the first degree and armed burglary with assault.
Police have arrested Stafford after a shooting that took place around 8:38 p.m. on April 3 where they discovered a victim with a gunshot wound to the left leg. The man was immediately taken to the hospital and found to have a fractured bone in his leg. He required emergency surgery for the injury.
Detectives spoke with the victim, who told them that he had been watching a show on television when somebody knocked on his door. The victim opened the door to find a neighbor there asking him if he wanted to smoke. The man started telling the victim about issues he was having with his girlfriend, whom the victim knew. The man approached the door, which is when two suspects came in wearing ski masks and pointing handguns in his direction.
The man tried to close the door but the man who knocked would not let him close it. He kept prompting the men in the ski masks to shoot the victim.
The man told detectives that he heard a loud bang and ran to the bathroom to hide, which is when he noticed that he had been shot in the leg. Police arrived and found weapons as well as drugs inside the apartment left behind by the suspects.
Police were able to use Facebook and the suspect's driver's license to locate Ira Stafford.
Lakeland Attempted Murder Laws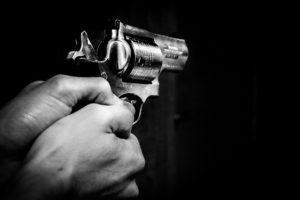 Facing any type of violent crimes charge in Florida can be a difficult thing to experience, especially when you understand that the penalties could hold you back in many aspects of your life. These crimes are sometimes charged as serious felonies, which means that you could be facing time in prison, probation, fines, and a social impact that could follow you through life. If you have been charged with a Lakeland attempted murder crime against a victim, you should immediately work toward speaking with an attorney about your case.
Our attorneys at Musca Law understand how overwhelmed you might be feeling after you have been charged with a crime that could keep you out of certain careers and force you to spend time in prison for many years. You need the help of a dedicated and professional criminal defense attorney to help you achieve proven case results and work toward a future that will help you move forward after you have faced some of the most heinous charges for a crime. You have a variety of options and we are willing to stand by your side. Please contact us at (888) 484-5057 for more information on how we can assist you.