Lakeland, FL (April 15, 2019) – On Wednesday, a 25-year-old man was arrested on charges of negligent child abuse and giving paraphernalia to a minor after an incident involving an elementary student.
The Polk County Sheriff's Office said that 25-year-old Joe Boyd was arrested on felony charges of giving narcotics paraphernalia to a child and child abuse after he left a bag of marijuana inside the backpack of a child that he dropped off at an elementary school.
The child allegedly turned her backpack over to a school principal when she found the marijuana inside. The student told police that, on the way to school, Boyd took her to a friend of his, Crystal's house. He took the child's pink backpack into her house with him and, when he returned to the car, the child unzipped the backpack and found the marijuana, which she told police was "something bad."
The student did not say anything to Boyd and he dropped her off at school with her brother. The child went to the first adult she saw and gave them the backpack.
Boyd claimed that he did not know that there was marijuana in the child's backpack and said that he would never let her have marijuana. He tried to blame it on his friend and said that he believed the friend put the marijuana in her backpack.
Boyd is currently being held on no bond.
Lakeland Child Abuse Laws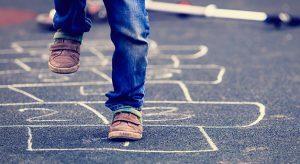 If you have been charged with child abuse in Florida, this does not always mean that you are being charged with a violent crime
. These charges can stem from any situation that the courts see as a dangerous scenario to place a child in and can have a major impact on your life. If you have been charged with one of these serious crimes and are facing some of the most complex penalties that can have a huge impact on your life, especially when dealing with drug-related crimes in Florida, you might wonder where you can turn.
Our attorneys at Musca Law have helped many clients receive proven results after they have been charged with a serious crime and are in need of a successful defense as they move forward. We will help supply you with knowledge of Florida laws so that you can most past charges that could lead to prison time, fines, and even loss of custody in some situations. It is imperative to act quickly. Please contact us as soon as possible at (888) 484-5057.