Lakeland, FL (March 25, 2019) – Police with the Polk County Sheriff's Office reported that a 60-year-old man from Lakeland was arrested on Thursday in an undercover sex sting. The sting took place at both the Saddle Creek Park and Gator Creek Preserve, according to police.

The man was identified as John Paul Jensen, who was charged with one count of exposing his genitals and one count of offering to commit lewdness. Jensen was also issued a trespass citation and is not permitted into any county parks.

Neighbors complained of suspicious activity in the area, which is why the sting operation was set up. Jensen has been accused of exposing himself and soliciting sex from an undercover male detective.

Jensen told detectives that he goes to parks so that he can meet men. Police say that parks are where families go in Florida to enjoy the outdoors, not where this type of behavior should be happening.
Lakeland Indecent Exposure Laws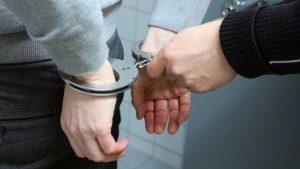 For the prosecutor to be successful in bringing indecent exposure charges against you, they must be able to show that you had unlawful contact with another individual and that you were actually there at the time of the alleged act. You could be facing serious first-degree misdemeanor charges if the prosecution is successful in bringing a case against you, which means that you could suffer many penalties that will leave an impact on the rest of your life. For instance, you could be facing time in prison, large fines, and having to register on a sex offender registry for life in Florida.

It is completely normal to feel scared and confused after you have been charged with exposing yourself to another person. Luckily, help is on your side. Our sex crime attorneys in Florida at Musca Law are here in your time of need, ready to help you defend yourself from the most serious charges. Being charged with a sex crime can be humiliating, especially when it becomes public record, and leave you feeling as if you have no options for moving forward. We want to help you achieve case results you can rely on. Please contact us at (888) 484-5057 to find out how we can help you during this time.