Lakeland, FL (February 15, 2019) – Police arrested a 25-year-old man named Juan Doblado-Guttierez after he fled the scene of a crash involving injuries when he had been driving drunk. The incident took place around 1:00 a.m. on Tuesday, when Guttierez crashed into two separate vehicles on U.S. Route 98.

The Polk County Sheriff's Office responded to the incident where they found that Guttierez had nearly three times the legal blood alcohol level when he was arrested. He was also charged with driving without a valid driver's license and fleeing the scene of an accident with property damage.

The sheriff's office said that one person was sent to the hospital due to the accident.

Police say that one of the deputies who responded to the accident conducted field sobriety tests, which Guttierez failed. The deputy went on to say that all drivers have a fundamental moral obligation to stop if they are involved in an accident with injuries.

Police also say that Guttierez caused thousands of dollars in damages. He is currently being held at Polk County Jail on $2,000 bond.
Lakeland DUI Laws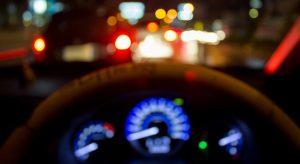 The penalties for DUI are harsh, even more so in cases where somebody was injured as a result of an impaired driver. Being accused of driving under the influence can be a life-changing experience, one that might leave you feeling helpless as you attempt to move forward. If the prosecution has evidence against you, it could vastly impact the results of your criminal case, which is why you should never act alone. Our Florida DUI attorneys want you to know that you are always presumed innocent until proven guilty, which is why you want to get started on your case as soon as possible.

Especially in cases where an accident has been caused by a DUI, you should always choose experienced attorneys who have handled cases like these in the past and are willing to help you achieve the results you deserve as you move forward. You might be facing a wide variety of penalties, such as restitution to a victim, prison time, fees, and more. You might also lose your license, which means that you might have trouble getting to your job or participating in other things you love. At Musca Law, we understand the importance of receiving optimal results in your case. Contact us for more information at (888) 484-5057.