Lakeland, FL (December 17, 2018) – In Lakeland, a man is now facing DUI manslaughter charges following a deadly accident on Interstate 4. The accident happened last night around 9:30 p.m. near the Memorial Boulevard exit. At the time, 40-year-old Stephen McCullough was headed east at a high rate of speed in his Chevy Traverse when he struck the back of a Chevy Suburban. The collision was so forceful and violent that it sent the Suburban into the median, causing it to flip over several times. The driver was identified as 40-year-old Gloria Daniel, who was taken to the Lakeland Regional Health where she later died due to her injuries. McCullough did not receive injuries in the accident. He was immediately arrested for DUI manslaughter.
Lakeland DUI Manslaughter Laws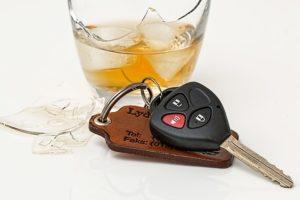 In Florida, being arrested for a first-time DUI might only bring minor penalties. Being arrested for a crime of DUI that led to the death of another party are completely different charges that can bring chaotic results for those involved. If you have been charged with a Florida DUI manslaughter crime, you could be facing a mandatory minimum sentence of a second-degree felony, which means that you could receive up to 15 years in prison, $10,000 in fines, and more due to these negligent actions. If you have been charged with a DUI-related crime in Florida, you are going to need to work with an experienced attorney who has handled a variety of cases like these in the past. At Musca Law, our criminal defense attorneys make their clients a priority and ensure that their rights are protected at all times. We provide our clients with a variety of DUI defenses to help you work towards getting the best results possible. Let us help you understand your rights and get started on working toward success at (888) 484-5057.