Lakeland, FL (July 29, 2019) – Police have accused a Lakeland man, identified as 58-year-old Alain Luis Forget, of giving drugs to a teenager with autism, contributing to the boy's death.
The incident took place on December 27, 2017, when the child's grandmother gave Forget permission to take the 15-year-old to a residence that belonged to Forget's father, who passed away. The child was discovered unresponsive two days later.
When the child was taken to the hospital, police claim that he was tragically pronounced deceased. An autopsy revealed that the teen had morphine and Xanax in his system and died from pneumonia and drug toxicity.
The child's mother spoke with deputies and claimed that Forget was a long-time family friend who had a special bond with her child. She said that he was "family" to the.
Police have since discovered that Forget gave the teen drugs and sexually battered him before he died. Forget made these allegations when he was being interviewed over a few day's time. They also believe that there might be additional victims.
Forget has since been charged with lewd and lascivious battery and two counts of delivery of a controlled substance to a minor.
At this time, the investigation into the incident continues.
Lakeland Lewd and Lascivious Battery Laws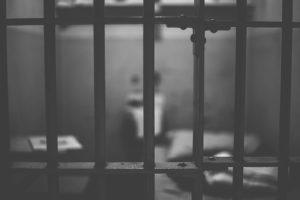 Being charged with a Florida sex crime can put you in a difficult and complex position, especially if you believe that your charges stem unfairly from a situation that was taken out of context. You are probably well aware of the fact that you could be suffering some of the harshest consequences, as lewd and lascivious crimes involving minors are known to be some of the most sexually heinous crimes across the state. You could find that there is an impact on many aspects of your life such as time in prison, having to register as a sex offender for life and more. You need an experienced attorney on your side to help you through this time.
Being charged with lewd and lascivious battery against a child can have an impact on many aspects of your life. From the very beginning, you might wonder how you can defend yourself against one of these crimes that threaten everything, from your career to your social life and more. Luckily, help is on your side. At Musca Law, we will stand by your side and help you bring a defense. Please contact us for more information at (888) 484-5057.