Largo, FL (November 26, 2018) – Police investigated and arrested a man from Largo when they discovered that he fatally beat a 7-week-old baby in a home on 117th Street North.

The police were called to the area for a report of an unresponsive child. They found 7-week-old Gwendolyn Eydelman, who was not breathing when they arrived. Paramedics used life-saving measures to attempt to revive her. She was immediately rushed to the hospital with life-threatening injuries.

29-year-old Artem Eydelman, her father, was caring for the child while her mother, 26-year-old Mariah Samon, was at work. Eydelman said that he fed his daughter and laid her down in bed before he went to sleep in his own bed. He then claimed that he returned to her bed 15 minutes later and found that she was unresponsive.

However, doctors found that Gwendolyn suffered a severe skull fracture from being struck with force, bleeding on the brain, and rib fractures. The 7-week-old was on life support this past week for two days but then passed away.

Eydelman spoke with detectives and they found that the baby had been struck in the head with a closed fist. He admitted that he squeezed the child in the midsection and shook her. Now, he is facing charges of first-degree murder and violation of probation.

The investigation into the matter is ongoing at this time.
Largo First-Degree Murder Laws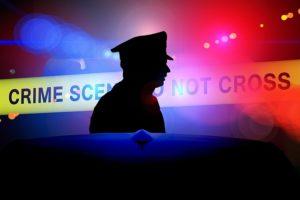 When you have been charged with the violent crime of first-degree murder under Florida law, the prosecutor in your case must be able to show that there was specific intent to end a human life. If you deliberately took a life according to the prosecution, there is a good chance that you will suffer serious consequences as a result, which could lead to a life in prison, as well as many other penalties. To avoid these penalties, you need an experienced attorney on your side.

The criminal attorneys at Musca Law understand how scary it can be to be charged with a criminal case as serious as a homicide.   We strive to provide an aggressive defense for all of our clients that we defend.  Our criminal defense attorneys will be there every step of the way through your case.  We have proven results for cases and clients that we have successfully represented. We do everything possible to help our clients get the best legal help by giving your case the individual attention it needs. Call us today to speak with us about your options at (888) 484-5057. We are available 24-hours a day and are waiting to hear from you.