Leesburg, FL (February 1, 2019) – A corrections officer employed at the Lake County Jail was arrested and charged with solicitation of prostitution.

Marcus Moore Jr. was arrested by the Leesburg Police Department after an investigation that has been ongoing since September. Moore was accused of contacting a woman he knew from high school and offering to give her his paycheck in return for sex. She declined the offer.  Moore then continued to be persistent toward the woman and she continued to decline his offers.

Eventually, in October, Moore offered the woman money for sex again, according to the report. The woman then notified the police department and an investigation into the matter began. Officers looked into Moore's Snapchat account and found that he had been sending messages to the woman soliciting sex. Moore was arrested on Thursday and was suspended from his job and may be terminated from his position at the jail following termination hearings. Police continue their investigation into the manner at this time.
Leesburg Solicitation of Prostitution Laws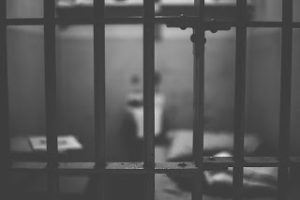 Being accused of a Florida sex crime might be one of the most difficult things that you will ever face in your life. Not only can these charges be extremely devastating, but they are also very humiliating and can lead to prison time, fees, and a lifetime sex offender registration that can have a huge impact on your life. In most cases, state prosecutors who are trying to make a case against you and will seek some of the steepest penalties for your crimes. You could be facing serious penalties for any number of prostitution crimes in Florida and our prostitution crime defense lawyers will be able to help you in your time of need.

Sex crime allegations can happen for any number of reasons and are often times alleged under innocent circumstances. At Musca Law, we understand the Florida sex crimes laws and have experienced attorneys who have the skills and resources necessary to successfully defend our clients in their time of need.   At Musca Law, our attorneys have over 150 years of combined experience in criminal defense law and would like to use our skills and knowledge to help you build a rock solid defense to the charges against you. Contact us to find out what we can do for you at (888) 484-5057.