Loxahatchee, FL (November 20, 2018) – In Loxahatchee, a teacher was accused of having a relationship with an underage student for several months during this school year. The teacher was identified as 28-year-old Stephen Tori, who teaches English at the Seminole Ridge High School.

Tori was involved in a romantic relationship with a 17-year-old student this year and even engaged in sexual contact with her on eight occasions. The student was interviewed and said that she and Tori would perform oral sex on each other. The relationship started after the student wrote about being sexually abused as a child in a poem she created in writing club.

Tori reported the poem to authorities and then felt as if he were 'mentoring' the girl. The student said that Tori sent nude photos to her. Tori also touched her breasts when no students were in the room.

Now, Tori is facing unlawful sexual activity with a minor and transmission of material that is harmful to a minor.
Loxahatchee Unlawful Sexual Activity Laws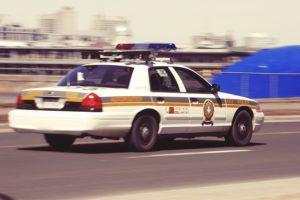 Under Florida law, unlawful sexual activity with a minor is seen as a serious crime due to the fact that teenagers are very impressionable and when somebody who is in a higher position engages in these activities, the courts believe that it can cause real harm to a teenager. You could face prison time, fines, and have to register as a sex offender for the rest of your life if your charges hold.

At Musca Law, we provide an aggressive criminal defense that focuses on the strengths of your case when you are trying to show that you did not commit a crime as you were accused of. We understand that these crimes can have a huge impact on your life, which is why we take them seriously under Florida law. Turn to an attorney you can trust with over 150 years of combined criminal defense experience for results. We are waiting to hear from you today at (888) 484-5057.