Mallory Square, FL (January 3, 2019) – On New Year's Day, a woman and man were involved in a brawl with one another after a party that led to the arrest of the 70-year-old man.

Arthur Gary Pierrot was arrested at his home on Varnville Way after he and a 68-year-old woman were involved in a brawl with one another. Pierrot claimed that he did not want the woman to sleep in the same bed with him, which started the argument.

Pierrot gave the woman a continual shove until she was pushed through the doorway. When deputies spoke with Pierrot, he admitted to the crime. He said that he and the woman were arguing all throughout the night.

Pierrot was arrested on a third-degree felony charge of battery on a person over the age of 65.
Mallory Square Domestic Violence Laws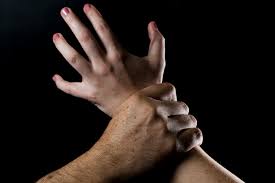 If you have been charged with domestic violence in Florida, you need the representation of an attorney that can help you through every step of this difficult process. Domestic violence charges are prosecuted a bit more harshly in Florida than a regular battery charge with long-term consequences that might leave you feeling hopeless about your case. If you have received these charges, you could be facing a first-degree misdemeanor with penalties that could include prison time, fines, and more, which is why you need an experienced defense attorney on your side who will be able to help you if you have been wrongfully accused of domestic violence or if the charges aren't adding up.

If you have been accused of an aggressive or violent crime in Florida, you could be facing serious penalties and wonder how you will ever gain your freedom back once more. Luckily, our skilled attorneys at Musca Law want to help you avoid serious penalties that will lead to a permanent criminal record, loss of rights, and more. The severe nature of violent crimes can be off-putting, but help is on your side as you gain hope and navigate through the legal system for the first time. Contact us to find out what we can do for you at (888) 484-5057.