Homestead, FL (December 6, 2018) – On Tuesday night, December 4, a man was arrested in his home only hours after he attacked his pregnant girlfriend in a parking lot of a college campus with a gun in his possessions.

The incident occurred in the parking lot located on the Miami-Dade College's Homestead campus. The man, who has since been identified as 23-year-old Frederick Nino was seen by a male witness kicking the pregnant woman who called 911.  Reports indicate that Nino had a firearm in his possession that fell out of his pants onto the ground as he kicked the woman. He picked the weapon back up and proceeded to head back towards the school.

When police arrived, the victim told officers that Nino had hit her in the belly and kicked her repeatedly while she was lying on the concrete.  Authorities say marks were visible on her arms, face, hands, and legs, consistent with being kicked. The victim told police that she is currently four months pregnant with her attacker's child.  The victim said the incident started when she got a call from a male friend which enraged Nino.  She was immediately transported to a local hospital for further assessment and treatment. 

The SWAT team was called to the scene because Nino had reportedly been seen with a firearm on school property.  The entire campus was placed on a lockdown while SWAT officers searched the entire school grounds for the gunman.  Students and staff members were taken out of buildings with their arms up.  The campus was eventually cleared and Nino was not located.  

Nino was apprehended a few hours later at a house Homestead without incident.  He is currently being charged with   Nino was arrested and charged with for aggravated battery on a pregnant woman and possession of a firearm on school property.
Homestead Aggravated Battery Laws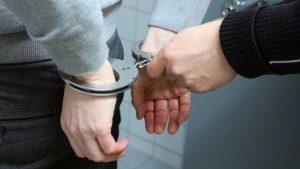 If you have been accused of aggravated battery in the Miami area, you could be facing extremely serious penalties from a sentence of mandatory prison for up to 15 years, fines, and more. These types of crimes with violent intentions can have a massive impact on the rest of your life, making it entirely difficult to maintain relationships in some cases and maintain a career in certain areas. You need a criminal defense attorney who will fight in your corner and make sure that you have the best defense possible.

At Musca Law, we provide an aggressive criminal defense for all of our clients.  Our violent crime attorneys have experience in aggravated battery laws and provide a high level of personal service to those in need.  We will keep you updated and make sure that you understand all of your legal rights through every step of the process. Our Florida domestic violence attorneys have represented many clients in these cases and we want to be there for you too. Contact us today for more information at (888) 484-5057.