Margate, FL (February 7, 2019) – The Margate Police Department has identified a man who was arrested for the first-degree murder of a 35-year-old woman as 37-year-old Lance Symanek.  He was taken into custody two days after the murder occurred.

Mr. Symanek was taken into police custody at approximately 2:45 am this Thursday morning.   Police apprehended the suspect after officers spotted the man driving in the victim's car.  The suspect was alone at the time that he was stopped and was arrested without incident.

Detectives who were investigating the homicide of the female victim who is believed to have died between the hours of 7:30 pm and 11:00 pm on Tuesday night.  Her body was located inside Symanek's apartment on 3455 North Pinewalk Drive.  

Authorities have not explained the circumstances surrounding the woman's death but Symanek has since been charged with first-degree murder in connection with her death. The two may have been involved in a relationship prior to the homicide.

Symanek has many prior arrests, including second-degree attempted murder, fleeing and eluding police, and leaving the scene of a crash.
Margate Murder Laws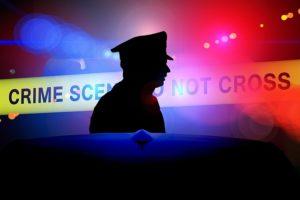 Every day, violent crimes in Florida occur for many different reasons. Many of these crimes involve intentional and aggressive harm to another party, some of which lead to injuries and even fatalities to the victims involved. If you have been accused of murder in Florida, you might be facing a wide variety of penalties such as a loss of rights, permanent criminal record, and even time behind bars for quite some time. Murder charges can restrict you from many aspects of your normal life and make it hard to move forward, which is why it is imperative to have an experienced criminal attorney on your side who stands up for the rights of clients who have been accused of these serious and violent crimes.

At Musca Law, we want you to understand that you are facing some of the most serious charges in Florida if you have been accused of murder. If you are convicted of this crime of this magnitude you will be looking at years of your life spent in prison.  Nothing will be the same in your lifeid you are convicted of this type of serious crime.   We are willing to stand by your side when you need us the most in the midst of your case. Contact us so that we can guide you through this process and help you achieve the best possible case results. We are waiting to hear from you at (888) 484-5057.