Margate, FL (December 7, 2018) – On Wednesday, police say that they arrested an adult male after he shot a young child with a pellet gun when the child refused his offer to buy drugs from him. The man has since been identified as 18-year-old Modesto Eduardo Guzman, who is now facing child abuse charges.

At the time that the incident occurred, Guzman came upon the young boy, who was not even twelve years of age and offered to sell the young boy drugs.  When the child declined his offer Guzman pulled out a pellet gun that appeared to be a pistol.  The frightened child ran for his life.  As he fled the area, he was struck by a pellet in his leg as Guzman took aim and fired the pellet gun a the boy. This interaction occurred on Northwest 58th Avenue at around 4 pm.

The child was able to escape that attack, however,  the very next day, Guzman saw the child again and without warning fired another shot at the child hitting him a second time in his leg.  

Guzman was identified and arrested by police and taken to Broward County Jail. He is now being held on a $10,000 bond.
Margate Child Abuse Laws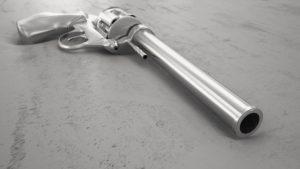 In Florida, if you have acted maliciously toward a child, you could be charged with child abuse. These crimes can range from verbal abuse to physical abuse and can lead to fines, prison time, classes, probation, and more. These crimes with violent intentions are prosecuted harshly under Florida law due to the fact that many prosecutors and judges believe that crimes against children are some of the most heinous.

If you have been charged with a crime involving a weapon in Florida caused harm to a child, you could be facing the harshest penalties that will have an impact on the rest of your life. At Musca Law, our Florida criminal attorneys help you work through the criminal justice system process, helping you all the way from the initial interrogations to trial. We want to help you ensure that your rights are being protected and help have the most successful outcome to the charges you are facing. Contact a professional to help you go through this complicated process. We are standing by waiting to hear from you at (888) 484-5057.