Marianna, FL (January 20, 2019) - A man from Mississippi was arrested and charged following a chase involving the Marianna police.  According to reports, a Marianna police officer spotted Richard Hungerford driving with bright LED lights on the front of his truck on Friday, January 18th.

Officers determined that the lights were a distraction to other drivers and attempted to pull Hungerford for a violation.  Hungerford, however, failed to stop in response to the blue lights and instead led police on a chase that ended when he reached a dead end on 6th Avenue.  Police then approached the vehicle and attempted to arrest Hungerford.

Hungerford resisted the arrest and became aggressive with the officer, striking him.  Hungerford was eventually placed inside a patrol vehicle and taken to the Jackson County Correctional Facility.  He was booked into the jail on charges of battery of a law enforcement officer and fleeing from an officer.
Violent Crimes in Marianna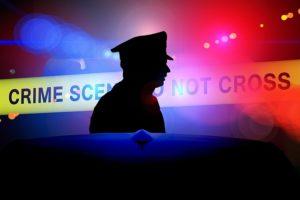 In Florida, it is a third-degree felony to commit a battery on a law enforcement officer.  The crime is defined as the unlawful touching of a police officer.  As a third-degree felony, this crime carries up to five years in prison.  Due to the nature of the charge involving a law enforcement officer, it is often prosecuted aggressively by authorities.

If you are charged with this Florida violent crime, there may be defenses available to help your case.  For instance, there may be a question as to whether the person who was touched was a law enforcement officer or if they were engaged in the lawful performance of their duties at the time of the touching.  Furthermore, sometimes an officer can be incidentally or accidentally touched during the course of an arrest or struggle.  if the touching was not intentional, it does not qualify as a battery.

It is important to retain experienced legal counsel if you have been charged with a violent crime.  Our Florida defense attorneys at Musca Law will fight for you when you have been charged with any type of crime in the greater Tallahassee area.  We offer free consultations to all individuals.  To speak with us any time, please contact us at (888) 484-5057.