Marion County, FL (November 20, 2018) – A man in Florida was arrested for having sex with a miniature pony on multiple occasions, according to police who investigated the incident. The man was identified as 21-year-old Nicholas Anthony Sardo.

  Sardo was arrested with four counts of bestiality and sexual contact with an animal after witnesses came forward and said that they saw Sardo having sex with the animal, which was identified as 'Jackie G' who lived in a pasture on a family member's property.

One of the witnesses said that she confronted Sardo about it, who immediately admitted that he had done it. A detective was called to investigate and Sardo told the detective the same thing.

Sardo confessed that he had sex with the horse four times during the course of the week. He told police that he thought "he was a sick man."

Sardo is currently being held in the Marion County Jail.
Marion County Bestiality Laws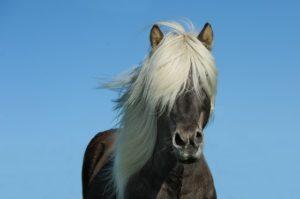 A special bill has been introduced in Florida that makes it a crime to have sexual contact with an animal. They call it the bestiality bill, which bans sexual activity between humans and animals. This bill came about due to the vast amount of high-profile cases involving humans having sexual relations with humans.

If you have been accused of one of these serious crimes, your case will be taken quite seriously under the law, which means that you might be facing a multitude of charges for your crime. This is why it is never a good idea to move forward without the dedicated help of a successful criminal defense attorney. At Musca Law, we stand by the rights of those across Florida after they have been accused of a crime, including the areas of Orlando and Gainesville, which are located around the area of Marion County. With 150 years of combined experience between our attorneys, we will fight to protect you from charges that could set you back in life for quite some time. Do not hesitate to call us to get started today at (888) 484-5057.