Marion County, FL (January 2, 2018) – A 33-year-old man from Bronson was arrested yesterday on suspicion of beating up two women, one of which is pregnant.

The man was identified as Joseph Gravitz, who is now facing charges of domestic battery and aggravated domestic battery for punching a woman who is pregnant. A 34-year-old woman came forward and told police that Gravitz had been drunk in her vehicle and she told him to get out. He got angry and choked her, then punching her in the face several times.

Then, Gravitz punched a 31-year-old pregnant woman in the back of the head multiple times. A witness saw Gravitz striking the women.

When police found Gravitz, who was in a ditch, they placed him under arrest for domestic battery charges.
Marion County Domestic Battery Laws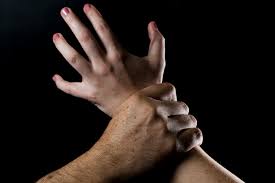 If you have been charged under domestic battery laws, we will stand by your side and give you hope as we offer successful representation to you. You might be feeling terrified about the charges and potential penalties you might be facing, but a proper defense strategy will help you move forward during one of the most difficult times in your life. If you have been wrongfully accused of domestic violence or believe that you were charged unfairly because the events of the case did not arise as they were reported, you have many rights.

At Musca Law, the stakes might be high when you have been accused of one of these serious and violent crimes against another person. Our aggressive defense attorneys will work to protect your rights from start to finish and help you obtain case results as you work toward success in your case. We ensure that our clients are always treated fairly and rights are protected after these serious charges. With over 150 years of combined experience in criminal defense law, we want you to know that you never stand alone. Contact us for more information at (888) 484-5057.