Marion County, FL (January 25, 2019) – Police have confirmed that 19-year-old Demetrius Antonio Wright and 20-year-old Calvin Denard Epps were arrested for a "drive-by" shooting and murder. The victim has since been identified as June Hugo.

On October 11, police say that they responded to the Circle K on Highway 40 to find that June Hugo had been shot. When they arrived, they discovered June Hugo in the backseat of a vehicle suffering from multiple gunshots.   He was immediately transported for treatment of the gunshot wounds. While at the hospital, he sadly passed away.

A thorough investigation into the drive-by shooting that took place was completed, which is when deputies discovered that Epps and Wright were the prime suspects in the case. Witnesses came forward to conclude that Epps had been driving the vehicle while Wright shot at the car.

Wright has been charged with second-degree murder and is being held on a $100k bond and Epps was charged with principle to second-degree murder for his involvement.  He was already out on bond when this incident took place therefore, he is not eligible for bonding out.
Marion County Murder Laws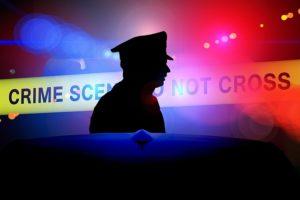 Across all of Florida, murder charges are taken extremely seriously and seen as some of the most violent crimes you can be charged with. The punishments for murder can range anywhere from years in prison to a lifetime behind bars or in the most severe cases, the Florida death penalty. Because these charges are not light by any standard, it is important to seek the qualified help of an attorney who has experience in violent Florida crimes and can help you build a rock solid defense for the charges against you.

You might be frightened about the penalties that you could be facing if you have been charged with murder in Florida. Facing murder charges means that you could be sentenced to prison, years of probation, large fines, and more. The social impact that these charges can have on your life can leave you feeling scared for your future. At Musca Law, we would like to help you gain a better understanding of the criminal justice system and the gravity of your situation and charges. It is important to know your rights during one of the most difficult times in your life. We have more than 150 years of combined criminal defense experience and would like to put our knowledge to good use by representing you if you have been charged with a serious crime in the state of Florida.  Contact us to find out how our compassionate and experienced attorneys can help you at (888) 484-5057.