Marion County, FL (January 11, 2019) – On Wednesday, police arrived at a home in Silver Springs Shore where they found hallucinogenic drugs and arrested two suspects.

The Unified Drug Enforcement Strike Team and SWAT team arrived to the scene of the home where they confiscated various amounts of marijuana, psilocybin mushrooms, THC oil, and THC wax. Some of the marijuana was intended to be distributed. Cash was located throughout the home as well, which police believe came from drug sales.

Agents also discovered DMT in the home, which is a hallucinogenic drug that can be extracted from plants or animals. Officials initially went into the home with a search warrant, as it was previously subjected to an investigation involving drug sales.

25-year-old Brittni Willingham told officers that she owns the home and that the marijuana in the home belonged to her. However, she said that that the other drugs were not hers, even though she knew her husband had been growing the mushrooms in the home. Her husband was identified as 31-year-old Chad Austin Willingham, who admitted that the drugs in the home were his.

The two were taken to jail on charges of possession of marijuana with intent to distribute, possession of THC oil and wax with intent to distribute, and a variety of other charges. The two have since been released on bonds.
Marion County Drug Possession Laws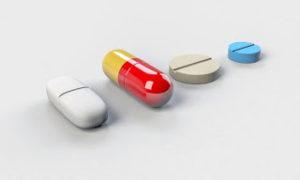 Under Florida law, you may find that possession with intent to distribute is considered a felony crime, which means that you could endure serious penalties such as heavy fines, lengthy sentences, trouble obtaining employment, and more. You should always have experienced legal representation on your side if you have been charged with one of these crimes. To be convicted, many aspects must be shown to the prosecutor such as having knowledge of the substance, obtaining a substance that is actually noted as a controlled substance, and intending to sell the substance. A defense attorney with knowledge in drug crimes in Florida can help you every step of the way.

Many of these crimes can impact the way you live the rest of your life. If you or someone you love has been accused of one of these crimes, you might be frightened by the thought of jail time or large fines that you won't be able to handle on your own. We urge you to get in touch with our legal team as soon as possible. Our experienced attorneys at Musca Law can help you avoid a lifetime of consequence and help you obtain the help you need by working through the turmoil on behalf of the criminal justice system, from intimidating interrogations, to investigations and trial. Contact us for more information at (888) 484-5057.