Marion County, FL (November 21, 2018) – A 23-year-old woman from Leesburg had been taking molly and meth for three days and seriously injured her son on Monday, November 19. The incident happened when she was carrying her infant along and running from the police.

Deputies initially received the call when multiple people said that they witnessed a woman darting through traffic with a baby in the area of State Road 40. Witnesses say that they thought she was on drugs because they saw her barking at passing vehicles.

The woman was identified as Kayla Morgan, who was walking with her infant. When police chased after her, she ran. Police say that she was allowing the child to flail as she ran along, and then threw the child to the ground head-first. The boy suffered a fractured skull from being dropped to the ground.

Morgan was tasered and put in the back of a police vehicle. She is now being held in jail for aggravated child abuse and resisting an officer without violence.
Marion County Child Abuse Laws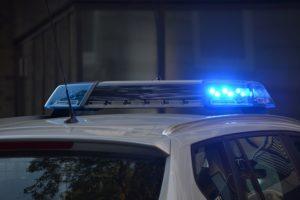 If you have been accused of child abuse in the Orlando area or any area beyond, you might have questions as you move forward with your case. From interrogations to trial, these cases can be especially serious, as child abuse is treated as such a heinous crime in the eyes of the court. Child abuse encompasses a wide range of different frames. It can stand for anything from mental abuse to physical abuse and exploitation. You could be facing misdemeanor or felony charges, which is why you should never attempt to handle your case alone, in case the penalties keep you from living your normal life.

At Musca Law, we want you to know that you have options as you work toward results in your case. If you have been charged with a child abuse crime, you should act quickly to speak with an attorney who can help you bring a defense to protect yourself during this serious time. Having a qualified and aggressive attorney on your side who will work tirelessly for you can relieve some of the stress that you are feeling during this difficult time. Contact us today to find out what we can do for you at (888) 484-5057.