Melbourne, FL (December 21, 2018) – Police say that a 15-year-old boy was one of the two people accused of dealing cocaine in Melbourne in an area that is known for drug sales.

An undercover officer was at the scene of the incident when he saw the 15-year-old and a 20-year-old were loitering on Southland Avenue. When officers got close, they noticed that the two smelled strongly of marijuana. Other officers arrived to step in for the apprehension.

Officers searched the 15-year-old, which is when they found 5 grams of cocaine in sandwich bags and $230 on him. The teen and the other dealer, 20-year-old Jaquan Tyree Clayton, were arrested and charged with possession of cocaine with intent to sell. The juvenile's name has not been posted due to his age.

This was Clayton's second time in five months being charged with a drug-related crime.
Melbourne Drug Crime Laws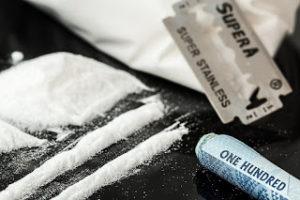 If you have been charged with possession with intent to sell or any other Florida drug crimes, you could be worried about the outcome of your future. Many people will feel strong and anxious feelings after being charged with a drug crime due to the penalties that can follow you through life. This is especially true if you or a loved one are a juvenile experiencing the criminal justice system for the first time and have questions about what to expect.

Juvenile crimes, especially those involving drugs, are taken seriously under Florida law. Though the legal system works closely with young offenders to ensure that they are treated fairly in a fashion that is much different from the adult system, you could still be intimidated by the entire legal process, from initial interrogations, to trial and the penalties you could face. Luckily, at Musca Law, our experienced and dedicated criminal defense attorneys are here to help you in the midst of your case as you defend yourself and move forward after being charged. Do not hesitate to contact us today to find out what we can do for you at (888) 484-5057.