Melbourne, FL (December 4, 2018) – Police say that an arrest was made in the shooting of Stephen Styles in Valdosta. Now, 23-year-old Ian Henry is facing murder charges.

Henry is now facing murder charges, including resisting an officer with violence, aggravated assault, resisting an officer without violence, and causing harm to a police animal.

The Melbourne Police Department has been investigating the murder for quite some time and they were able to catch up to the suspect. Henry was found shot to death in a parking lot back in November.

Henry is now facing a variety of felonies. Police continue their investigation.
Melbourne Murder Laws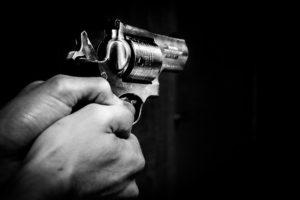 In Florida, several degrees of murder fall under homicide laws. A felony murder is seen as a first-degree murder charge and can lead to life spent in prison, fines, and many other penalties that will leave a huge impact on your life. If you are a first-time offender of one of these serious violent crimes in Florida, you could still be facing some of the harshest penalties that could leave a huge effect on the rest of your life. It is important that you never stand alone during one of these difficult times.

At Musca Law, we make it a priority to keep our clients well-informed throughout the entire case process. We make sure that our clients understand what they are going through and have a role in every decision that is made. Being charged with a Florida homicide crime can be one of the most daunting times in your life and you might have questions about the reality of your charges. Being charged with a Melbourne crime can be a difficult thing to experience, but you are not alone. Contact us today at (888) 484-5057 for more information.