Melbourne, FL (February 22, 2019) - A Melbourne man identified as 41-year-old Allen Arias has been arrested for neglecting to care for his grandmother, 87-year-old Anita Arias. The lack of care allegedly led to her death, according to investigators.

Arias brought his grandmother to the hospital last month, where hospital staff determined that she was in extremely poor health and had such severe injuries that they were classified as consistent to medical neglect, including dehydration and pressure ulcers, some of which were insect-infested. The grandmother died shortly after Arias brought her to the hospital.

Anita Arias had been checked out of a rehab facility by Allen in December of 2018 and, at the time, she was determined to be in good health. Medical staff members called multiple times in the following weeks to ensure that Allen Arias was properly caring for his grandmother but they never received a call back.

Investigators determined that Allen had not been giving his grandmother her medication and this neglect led to her death. He has since been charged with aggravated manslaughter of an elderly person.
Melbourne Aggravated Manslaughter Laws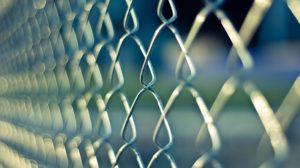 If you have been accused of killing another person or contributing to their death in some way, whether voluntarily or involuntarily, you could be facing some of the most serious charges under Florida law. Florida manslaughter charges are prosecuted severely, as these crimes are seen as outright neglect of another person's wellbeing that leads to their death. No matter the motives or circumstances, you could find that you are now facing life in prison, large fines, or even the death penalty in the worst cases. Facing violent crime charges might be one of the scariest things that you have ever endured, but you have options in your case.

Because of the serious nature that follows these crimes, Florida judges tend to err on the side of the plaintiff. Our attorneys at Musca Law have over 150 years of combined experience in these cases and will work to protect your rights in your time of need. We are always prepared to combat anything that comes our way as we work to defend you and offer you protections under Florida law. Please contact us to find out how we can assist you at (888) 484-5057.