Melbourne, FL (July 25, 2019) – A disturbance took place on Saturday that led to domestic battery, battery of a law enforcement officer, resisting arrest, and other charges in Melbourne.
The man allegedly also yelled, "Come on white crackers, bring it," before he struck an officer in the arm with a wooden chair. The man has since been identified as 36-year-old Travius Roberts.
Melbourne Police were called to the home at 500 Williams Street where they found that a woman told deputies that Roberts had taken a bag out of her hands and choked her until she passed out.
After yelling threats at police, Roberts told them that they would have to use stun guns and other weapons to take him into custody. He said that he also had guns and would crack their skulls if they came after him.
Roberts threw a chair at one of the officers, striking him in the forearm and causing an abrasion.
Roberts was since arrested on Monday at 11:40 p.m.
Melbourne Domestic Battery Laws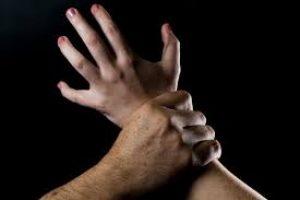 Being charged with a Melbourne domestic battery crime might be one of the scariest things that you have ever endured, especially if you believe that you are being wrongfully accused or the incident did not happen like the other party is claiming. If you have been charged with a violent crime in Florida, you could be facing a serious felony that will have a huge impact on your life. From prison time to fines and a social impact that you might not have expected, you might be concerned about the outcome of your case.
Because we understand how frightening it can be to face these charges, we want you to know that you are not alone at this time. Especially in cases where you believe you have been wrongfully accused of domestic violence, we want you to know that you have many options and we will help you bring a defense that you can use in your case. At Musca Law, we are here to assist you through all steps of the criminal justice process. Please reach out to us for the help you deserve at (888) 484-5057.