Melbourne, FL (April 29, 2019) – Police arrested a man from Melbourne on Wednesday due to the fact that he attacked another man inside his home with a machete. The suspect was identified as 47-year-old Xerxes Harvis and the victim was identified as Dennis Cleary.
 
Officers were called to a local hospital where they found Cleary with injuries receiving medical treatment after he had been attacked by a machete. He had severe cuts all over his face, lower back, and also had a broken arm.
 
Cleary told police that, on Monday night, he and Harvis got into an argument at his home and he told Harvis that he was not allowed to sleep at his house anymore.
 
Harvis wouldn't leave, which is when the two men got into a fight. Harvis pulled out a machete and started attacking Cleary with it.
 
When Harvis left the house, he dumped the machete in a neighbor's yard and fled the scene. Police obtained a warrant to arrest Harvis for attempted first-degree murder.
 
He was taken into custody on Wednesday.
Melbourne Attempted Murder Laws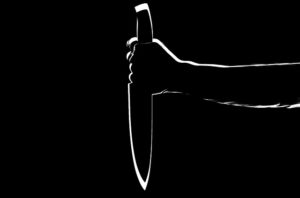 If you have been charged with attempted murder in Melbourne, you could be facing serious penalties that could impact you for the rest of your life. These crimes are seen as some of the most heinous felonies across Florida, which means that you could be facing large fines, prison time, and probation that follows your charges. If you have been convicted of a violent crime in Florida, your entire life could be put on the line and you might wonder where you could turn. You have rights and protections under the law, which is why it is important to speak with an attorney about your case immediately.
 
At Musca Law, our attorneys have helped many clients who have faced some of the most serious charges across Florida. Being charged with a violent crime gives the courts a skewed perception into what actually happened at the time of the alleged crime and so you will have a chance to tell your side of the story and use a defense that can help you gain results in your time of need. Please contact us to find out what options you have at (888) 484-5057.