Melbourne, FL (January 7, 2019) – 24-year-old Joseph Norman Brown was arrested and charged with counts of lewd lascivious battery on a victim 12-16 years of age, aggravated stalking, battery, and a wide variety of other charges.

The male victim was between 12-16 years old and met Brown on a social networking app for gay, bi, trans, and queer people. He was with his grandmother visiting Florida at the time. The two met at the pool area of the subdivision where the minor was staying and had sexual intercourse at least 10 times at Brown's apartment.

Brown even crossed state lines to take the minor to hotels and have sexual intercourse with him. Brown was arrested and confessed to what happened between he and the minor.
Melbourne Lewd Lascivious Battery Laws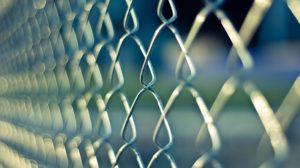 Being charged with a Florida sex crime might be one of the most unexpected and traumatic things that ever happens to you. In Florida, lewd lascivious battery is a serious charge that encompasses sexual acts that are forced between an adult and a child 12-16 years of age. Even when it is believed that a minor consented to an act, an adult is still taking advantage of a child and the crime is highly punishable under the law. From the moment that you are arrested for one of these crimes, you might be feeling concerned about the outcome of your future and wonder where you can turn during this difficult time.

At Musca Law, we understand how serious it can be to be facing charges that can involve penalties like prison time and lifetime sex offender registration. You are going to need to work with an experienced sex crimes attorney as you move forward in this process. We make sure that our clients are a priority and ensure that their rights are being protected. We understand how important your case results are to you, which is why we will keep you updated on your progress and help you avoid some of the harsh penalties that can follow these crimes.