Melbourne, FL (February 12, 2019) – Police have arrested and charged a man with murdering his sister after the two became involved in an argument, according to Melbourne Police.

The suspect, 59-year-old Larry Acosta, was homeless when his sister took him into her home at the Paradise Cay Apartments on Post Road. Acosta claimed that he went to the store and, when he came home, his sister's apartment door was wide open and she was on the floor. The victim was identified as 60-year-old Virginia Richardson.

Police claimed that the story did not add up because Acosta alleged that he found his sister and made the 911 call, but he acted in an aggressive, combative manner and started assaulting law enforcement officers at the scene.

Witnesses came forward and told police that they heard Acosta engaged in an altercation with his sister right before her death. Richardson had been beaten unconscious and left on the floor. She was later taken to the hospital where she tragically passed away.

Acosta has since been charged with second-degree murder in connection to the beating, as well as assault of a law enforcement officer, resisting an officer with violence, and resisting an officer without violence. He is being held at Brevard County Jail without bail.
Melbourne Second-Degree Murder Laws
Second-degree murder charges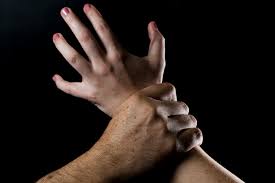 can carry heavy penalties under the law in Florida, which is why it is imperative to have someone on your side as you fight these charges and attempt to regain normalcy in your life. If you have been charged with one of these violent crimes in Florida, you could be facing as much as 30 years in prison and the possibility of the death penalty, as well as many other serious penalties that could make it impossible to find future employment and hold social relationships. With the help from the right attorney, you might be able to defend yourself and even have your charges reduced or dismissed.

At Musca Law, our attorneys ensure that your rights are being protected every step of the way when you fight these serious charges. We have helped many clients obtain the best case results as they fought for their rights, and we will not let you down when you need us most. With over 150 years of combined experience in these cases, we want to ensure that you understand you have very real options as you move forward. Do not hesitate to contact us for more information today at (888) 484-5057.