Melbourne, FL (July 17, 2019) – Melbourne Police recently set up a sting so that they might be able to catch those in the area on prostitution and soliciting charges.
On July 12, Melbourne Police set up an operation for arrests at the Riverview Park, where they were able to arrest two people who have since been charged with prostitution.
The nature of the arrests is not yet known but the suspects have been identified as Dawn Carter and Sarah Cushing-Meade.
The Police Department allegedly set up the operation so that they could target those who engage in prostitution as well as those who solicit their services. The two arrests were made between 12 and 4 p.m. on the day in question.
The investigations continue at this time.
Melbourne Prostitution Laws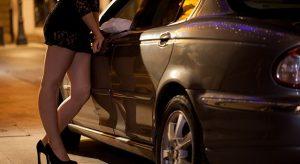 Being charged with a Melbourne prostitution crime can be one of the most challenging things that you have ever faced because crimes of solicitation in Florida can leave one of the biggest impacts on your life. These services are seen as sexual acts for money and could lead to harsh penalties under the law including prison times, fines, and even huge social impacts. It is imperative that you speak with an experienced defense attorney during this difficult time.
At Musca Law, our sex crime attorneys care about your freedom and future reputation after you have been accused of one of these crimes. Because of this, we want to help you pick up the pieces and move forward after you have faced these serious charges. Please contact us to get started on your case at (888) 484-5057.