Miami Beach, FL (December 30, 2018) - R&B singer Pleasure P was arrested in Miami Beach on charges of DUI and reckless driving.   The incident leading to the charges took place on Friday, December 28th.

According to reports, a Miami Beach police officer was traveling westbound on the MacArthur Causeway when he observed an SUV speeding 65 mph in a 40 mph zone.  The officer then saw the SUV accelerate up to speeds near 100 mph in the same 45 mph zone.  The vehicle nearly crashed into another vehicle, causing the officer to activate his blue lights and make a traffic stop.

The vehicle pulled over and the driver, Marcus Ramone Cooper, also known as Pleasure P, was identified.  Officers on scene noted that Cooper exhibited slurred speech, bloodshot eyes and admitted to drinking, telling police that it was his birthday.

Cooper was placed under arrest following a series of field sobriety tests.  While being arrested, he told police that he wanted to speak with an attorney and later asked to speak with rapper Flo Rida and former NBA player Shaquille O'Neal.  Cooper was taken to jail where he later posted bond and was released.
Miami DUI Laws
If you are facing a DUI charge in Miami, you are looking at potentially serious consequences.  Not only does a DUI conviction carry fines and court costs, you can also be ordered to take alcohol classes and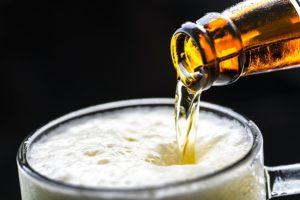 could lose your driver's license for a period of time.  For a first-offense DUI, your license could be suspended from 180 days up to 1 year.  For second and subsequent DUIs, the penalties are even harsher. Finally, a DUI conviction means that your insurance premiums will skyrocket, making driving a far more expensive activity.

At Musca Law, our experienced Florida DUI attorneys have helped thousands of clients facing these charges in Miami and throughout our state.  We are knowledgeable in DUI defense and we understand the tactics used by police officers when making a DUI arrest.  In certain cases, we may be able to attack the validity of the field sobriety tests that the officer used to determine your impairment.  Other times, the police may not have conducted a lawful stop of your vehicle.  We will also look at additional areas, including challenging the reliability of the breathalyzer and your blood alcohol results.

There are many issues to consider in a successful DUI defense.  We will closely analyze the facts of your case and will provide you with a vigorous defense when your livelihood is on the line.

For your free consultation, please call us any time at (888) 484-5057.