Miami, FL (January 18, 2019) – The Florida Attorney General's Office arrested a man from Florida after he engaged in sexual activity with a teenage girl that he started a friendship and relationship with through the game Fornite, an online video game that kids often play. He has been arrested and charged with possession of child pornography and engaging in unlawful sexual activity with a minor.  A 41-year-old man named Anthony Thomas was arrested on Thursday in connection with these crimes.

The child pornography case started through the popular online game Fortnite. Thomas actually first contacted the victim through Fortnite with the help of a female co-conspirator. The teenage victim spoke with Thomas about the hardships that she endured at home on a daily basis. As a result, Thomas would manipulate the victim with gifts such as credit cards and a cellphone so that they could stay in communication with one another.

On August 25th, Thomas and his 23-year-old female co-conspirator traveled to Brevard County to pick the 17-year-old victim up and transported her back to Broward County to Thomas' home, where Thomas had sex with the teen. The teen's parents immediately got in contact with the police to report their daughter missing.  Authorities located the teenage girl in Broward County the next day.

Thomas and the teen continued to have contact with one another until October 11th, when police issued a search warrant at which time they located the pornographic videos and pictures of the teenage victim.
Authorities now believe that there could have been upwards of 20 victims.

Thomas is now facing charges of unlawful sexual conduct using computers, traveling to meet a minor for unlawful sexual activity, 22 counts of child pornography, and a wide variety of other related charges.

No charges have been filed against the 23-year-old female co-conspirator as of this time.

The investigation into the matter continues at this time.
Miami Child Pornography Laws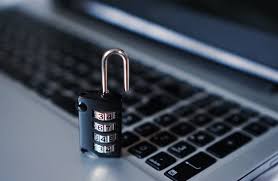 When a crime takes place against a child, especially those that are sexual in nature, you could be faced with charges that will negatively impact the rest of your life.  Possession of child pornography is a charge that is penalized at both federal and state levels and can carry the most severe penalties, from time in prison, probation, community service, and lifetime sex offender registration. However, these are not the only penalties – these cases also carry many social impacts such as the inability to hold certain types of jobs, retain a home in a certain area, and more. If you have been charged with a sex crime in the state of Florida, you will need to speak with an experienced criminal defense attorney who has handled child pornography charges in the past and understands how to maneuver through the complex and complicated legal system to ensure that your rights are protected and you get a fair trial.

At Musca Law, our lawyers have more than 150 years of combined criminal defense experience and have successfully represented countless Florida residents who have been charged with a serious crime.  In many cases, we have been able to have the most serious charges reduced and sometimes even dropped completely.  We will explore every legal option for our clients to ensure that they get the best possible outcome in their case.  We will work diligently to ensure that your rights are being protected throughout the entire legal process. At Musca Law, our sex crimes attorneys have the experience needed to get the results that you need to put this whole situation behind you. Contact us for more information at (888) 484-5057.