Miami-Dade County, FL (December 9, 2018) - Police in Aventura, Florida have arrested a man accused of making anti-Semitic threats towards Jewish businesses and religious establishments.  According to authorities, Nadim Siddiqui was arrested on Saturday, December 8th.

Siddiqui was being investigated by several law enforcement agencies, including the Aventura Police, Miami-Dade Police, Miami-Dade State Attorney's Office, the FBI and the Florida Department of Law Enforcement.  Siddiqui first came to officers' attention in response to numerous concerns from Jewish establishments claiming that he entered their business and made anti-Semitic statements.

Siddiqui is accused of smashing a bottle of wine at the Kosher Kingdom Supermarket on October 14th.   Two weeks later he entered the Aventura Turnberry Jewish Center and also yelled anti-Semitic slurs.  He was arrested for those incidents on November 5th.

There is no word at this time on whether Siddiqui remains in jail.
 Stalking Charges in Miami-Dade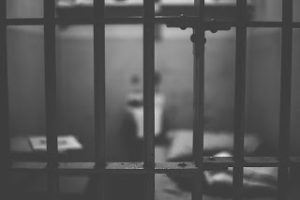 In Miami-Dade County and surrounding areas, the act of stalking is defined as the act of harassing, following or continually contacting another individual with no legitimate purpose. Stalking is generally punishable as a misdemeanor, with up to 12 months in jail and a fine of up to $1,000.  Aggravated stalking occurs when the person makes a credible threat of death or serious bodily injury against another. Aggravated stalking is a felony, punishable by up to 5 years in prison.

In addition to criminal charges, a stalking victim can pursue civil remedies such as a restraining order.  A restraining order will prohibit you from having any contact with the victim and can affect you in numerous ways, including loss of employment and forfeiture of the right to possess firearms.

The stakes are high when you have been charged with stalking in the Miami area.  Do not take a chance with your future by hiring an inexperienced attorney.   At Musca Law, we are Florida criminal defense attorneys who focus our entire practice on defending the accused in criminal cases.  We stand ready to assist you during difficult times.

For your free consultation with one of our Miami stalking attorneys, please call (888) 484-5057.