Miami-Dade County, FL (February 18, 2019) - A 23-year-old named Jeffrey Castillo called 911 to report that he stabbed his stepfather on Sunday morning at their townhouse in the 3200 Block of Bird Road.

When police caught up with Castillo, they found him at a Mobil gas station with blood all over his hands. Castillo brought his knife to the gas station and dropped it on the ground while there.

When authorities responded to his stepfather's home, they found him lying in the second-floor kitchen area, where he was bleeding with multiple stab wounds. The pain was so unbearable that he was unable to move or speak.

Castillo claimed that he stabbed his stepfather after they had both gone out drinking and his stepfather came home intoxicated. Castillo searched the home for his mother and couldn't find her, and his stepfather was not forthcoming with where she was.   An altercation between the two resulted in the stabbing. 

Castillo was arrested on second-degree attempted murder charges. At this time, the incident is still being investigated.
Miami-Dade County Attempted Murder Laws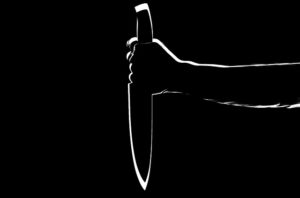 A second-degree attempted murder charge is one of the most serious felony charges a person can face. If you have been charged with one of these violent crimes in Florida, you could be facing up to 15 years in prison and a fine of up to $10,000 or more. If somebody is accusing you of a crime that is so serious that it could have led to death, the reality is that you could be facing these charges. This could be a scary existence to face and one that you must prepare for.

If you are facing charges that could have an enormous impact on the rest of your life, you should always retain skilled legal counsel in your time of need. At Musca Law, our Florida criminal defense attorneys have years of experience in these cases and will carefully examine your case to help you build the perfect defense and gain case results you can rely on. We will work tirelessly to protect your rights. Please do not hesitate to reach out to us for the help you deserve at (888) 484-5057.