Miami-Dade County, FL (December 4, 2018) – A YMCA counselor was arrested yesterday after being accused of pretending to be a 16-year old female to a teenage boy and then trying to blackmail the teenager into having sexual relations with him. The suspect has been identified as 18-year-old Joseph Anthony Garcia, who posed as a 16-year-old girl when he was communicating online with the victim.

The victim and Garcia, posing as a girl,  sent online messages to each other in which they would discuss sexual acts that they wanted to perform on one another. The victim sent a nude photo and video of himself to the perpetrator in his communication with who he believed to be "Kiki/Kathy".  He soon discovered that he was actually communicating with Garcia.  The young boy was then threatened by Garcia and told that if he did not have sexual relations with Garcia, then Garcia would send the photos and video to his mother.  

Police said that Garcia eventually told the victim that he would leave him alone and delete all of the nude photographs if he agreed to a threesome. The young man contacted authorities and then set up a meeting with Garcia.  When Garcia arrived at McDonald's and was met by an undercover police officer posing as the young man and was immediately arrested.

Now, Garcia is facing charges of traveling to meet a minor for sex, threats of extortion, promoting the sexual performance of a child as well as a variety of other charges related to this crime.  
Miami-Dade County Sex Crime Laws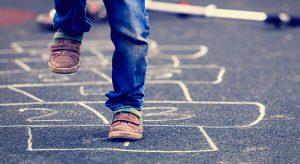 If you have been charged with traveling to meet a minor for sex in Florida or any other charges related to sex with a young child, you could be facing some of the harshest penalties in existence across the entire state. You could be facing a felony that could punish you with up to 15 years in prison, probation time, and a fine of $10,000. You don't want these damaging effects on your life, which is why it is important to have a Miami sex crime attorney on your side to help you avoid the harshest charges.
Sex crimes against children are some of the most severe crimes that the court hears in Florida. At Musca Law, we have a team of dedicated attorneys that work to ensure that you have the best possible defense when faced with these types of criminal charges.  We have over 150 years of combined criminal defense work in the state of Florida and would like to put that experience to work for you.  We maintain extended hours so that we are available to you in your time of need.  If you have been accused of a Florida sex crime, all hope is not lost for your future. Contact us for more information today at (888) 484-5057.