Miami-Dade, FL (November 21, 2018) – According to local Miami police, a firefighter was accused of sending a variety of messages on social media to a 14-year-old girl. The firefighter was subsequently arrested. He has since been identified as45-year-old Kevin Kerlin.

Detectives took a close look at the teenager's phone and found a variety of messages between her and the firefighter. The teenager and Kerlin had been exchanging messages through Snapchat for an extended period of time. After Kerlin's wife discovered a nude photo on his phone,  Kerlin reduced contact with the teenager and told the her that they had to "be good" for a while so that he wouldn't be caught.

Further conversations implied that the teenager and Kerlin engaged in sexual activity with one another. He was charged with solicitation of a minor and unlawful use of a two-way communication device.
Miami-Dade Solicitation of a Minor Laws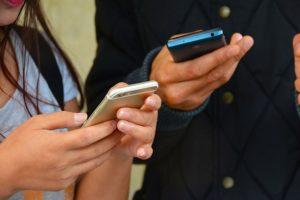 Solicitation of a minor charges result when a defendant engages in a conversation with a minor and the two discuss wanting to meet for a sexual act. Though this is only communication between an adult and a minor, it is seen as widely inappropriate under the law and prosecutors might choose to charge to the fullest extent. However, there are many defenses that somebody might be able to bring in these cases.

If you have been accused of a sexual crime with a minor in Miami or any other area, you have a right to counsel and should take advantage of this so that you do not lose out on any rights in the criminal justice system. At Musca Law, we will apply our knowledge of the law to your case and help you move forward with legal counsel that you can rely on. Contact us today for more information on how we can assist you at this time at (888) 484-5057.