Miami, FL (November 20, 2018)- Coral Gables Police have reported that they have made an arrest of a suspect following an altercation that occurred on Friday night, November 16th, that involved the alleged battery of multiple police officers in a restaurant and bar that is located in Southern Florida.  He has been identified as a deputy police chief for Florida International University.

Reports indicate that the Florida International University's Deputy Police Chief is being charged with multiple offenses following a dispute with the bar staff at the Hillstone Restaurant and Bar.  They requested that he pay his bill and exit the bar.  He refused to leave.  It is not clear why the employees made the initial request.  He was asked again by off-duty Coral Gables police officers who were working security for the restaurant to vacate the area.  That is when the off-duty officers claim that Guerrero used his elbow to strike one of the security guards and that is when a tussle with the other officers occurred.

The representatives for Florida International University say that they will be taking the "appropriate administrative actions regarding this incident".

is being charged with three counts of battery on a law enforcement officer and one count of disorderly conduct.
Battery Charges in Florida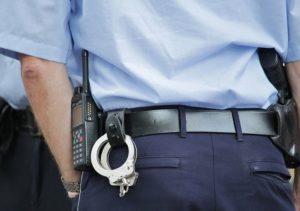 In the state of Florida, a battery is considered a first-degree misdemeanor.  It is punishable by up to one year in jail or probation and a $1000 fine.  An aggravated battery becomes a felony when a weapon is used.  The charge of a battery is a very defendable type of charge and having an attorney is so important when trying to avoid the severe repercussions that a conviction could have on your life.

If you have been charged with battery crime in the Miami or surrounding areas, you need to get the help of an experienced and aggressive criminal lawyer to help you build a defense and avoid serious jail time and fines.  At Musca Law, we have more than 150 years of combined criminal law experience successfully helping Floridians with criminal cases.  Call us today to speak with a lawyer and discuss your case at (888) 484-5057.