Miami, FL (August 4, 2019) - A mother in Miami faces a child abuse charge after she allegedly hit her children with an extension cord for eating a can of ravioli.  The incident originally happened on May 24.  The suspect, Latamara Taylor, was arrested on Wednesday, July 31st following a two-month-long investigation.
Police say that, on the day in question, Taylor left for work and told her 9-year-old and 6-year-old son that they needed to call her if they wanted something to eat.  Rather than calling, however, the boys ate a can a ravioli because they were hungry.  When Taylor arrived home, she saw learned that the boys had eaten ravioli while she was gone.  Taylor became angry and struck both of the children with an extension cord and their legs, back, and torso.  According to a police report, the beating inflicted injuries on the children although the extent of the injuries is unclear.
After the beating, the children were taken to their father's house.  The Florida Department of Children and Families began investigating Taylor on May 28th.  Following a subsequent police investigation, the charges were issued.  Taylor was taken to Tuner Guilford Knight Correctional Center.  There is no word on whether she remains in custody at this time.
Miami Violent Crimes Laws
A Florida child abuse charge brings an array of possible serious consequences.  The charge itself is a felony that can land you in prison for up to 15 years, depending on the circumstances of the abuse and the prior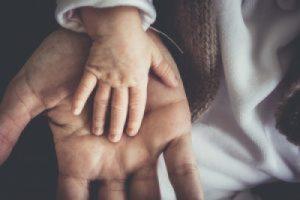 criminal record of the accused.   In addition to criminal penalties, a conviction for child abuse can result in losing custody of the children in question and an investigation by the Florida Department of Children and Families.  You may also face a restraining order which prohibits you from having any contact with the children in question.  
With so much on the line, it is imperative that you hire a good Florida criminal defense lawyer as soon as possible if you are facing a charge of child abuse.  At Musca Law, we have over 150 years of combined experience defending various types of Florida violent crimes, including child abuse and neglect.  We understand how important the outcome of these cases are for your future and we will do everything possible to protect your legal rights and obtain a favorable outcome for you.  
Our Miami criminal defense attorneys are here for you when you need us the most.  We offer free consultations and are available 24 hours a day, 7 days a week.  To speak with us any time, please call 888-484-5057.