Miami, FL (January 21, 2019) – An 18-year-old from Miami Northwestern Senior High School has been accused of exposing himself to a teacher. He has since been identified as Andrew Washington. At the time, Washington was being helped with a college application when the exposure took place. At the time, he was at a college resource center with other students when the teacher helping him looked down and noticed his exposed genitals. The teacher went into the hallway to speak with another teacher, which was when Washington grabbed her leg. Now, Washington is facing charges of indecent exposure and battery. He is currently being held at the Turner Guilford Knight Correctional Center.
Miami Indecent Exposure Laws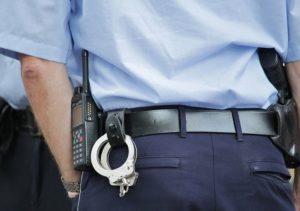 If you have been found to be in violation of the law and charged with indecent exposure in Florida, it is important to speak with a criminal attorney as soon as possible to ensure that your rights are protected and that you do not incriminate yourself. Especially when you are facing these charges as a young adult, you need to understand that the impacts from these charges are quite severe and could follow you through the entirety of your life, including the reality of prison or having to register as a sex offender for the rest of your life. This public information that affects those who have been charged with a Florida sex crime can keep you from retaining employment in certain areas of obtaining housing. At Musca Law, we tirelessly work to defend the rights of those who have been accused of serious crimes under the law. It is not enough for the prosecution to claim that there was nudity involved with these charges, but other elements must also be shown. This is why it is important to obtain legal representation from the start so that you can defend yourself against these charges and move forward with your life. We would like to supply you with information relating to sex crimes and help you get started on building your defense during this difficult time. Contact us to find out how we can assist you in your time of need at (888) 484-5057.