Miami, FL (December 10, 2018) – One man has been arrested in Miami for punching a child with a closed fist. The incident happened on Saturday at the defendant's home in the 1400 block of Northwest 4th Street.

Police responded to the address when they received a domestic disturbance call. The child's mother claimed that 40-year-old Charlie Houston had been drinking and was upset because of an earlier argument he had with his brother.

Houston had been sitting on the bed with his children when his infant child tried to climb into his lap.  He became enraged with the child. He screamed at the baby and struck the infant with a closed fist, according to authorities.

The man's wife pressed charges against her husband on behalf of the child. He was transported to county jail but has since been released.
Miami Child Abuse Laws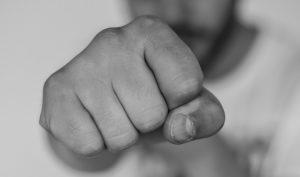 Many types of crimes fall under child abuse, but they mostly pertain to those that involve mental or physical assault of a child or neglecting a child. When a physical act has caused harm to a child, those involved could receive a wide variety of penalties. Crimes against children are always penalized harshly under Florida law and this is why you need a team on your side to bring you the best defense possible. If you have been accused of one of these crimes with violent intentions, it is important to have an experienced attorney on your side.

At Musca Law, we provide an aggressive criminal defense that pays particular attention to the strengths of your case. Our criminal defense attorneys provide a high level of personal service to Miami clients and beyond, keeping you updated on all matters of your case so that you understand your legal rights under the law. You already have enough on your plate, so put your legal matters in the hands of an attorney who can help you achieve the results you need to life a productive life.  We have proven case results from clients we have helped in past cases. Contact us to get started today at (888) 484-5057.