Miami, FL (May 24, 2019) – On Wednesday of this past week, police arrested 42-year-old Christian Vidal of Miami after he was accused of sexual battery on a patient where he worked.
According to an arrest report, the victim was placed in the hospital under the Baker Act in November. The victim informed medical staff that Vidal entered her hospital room soon after she entered the facility, kissing her right breast and licking his fingers before he put them in her pants and touched her private parts.
The victim was immediately taken to the Roxy Bolton Rape Treatment Center and evidence was collected. Vidal went to the local police department so that he could provide his statement, where he claimed that he only went into the patient's room so that he could give her a remote control.
However, when Vidal provided his DNA, it matched what was found in the victim's rape kit. Since then, Vidal has been arrested on the sexual battery charge.
The investigation into the incident continues.
Miami Sexual Battery Laws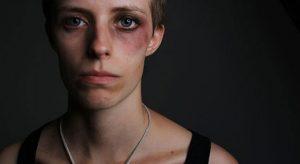 If you have been charged with any type of sexual crime in Florida, you could be facing hefty consequences. For instance, if you have been charged with a sexual battery crime, you could face a large prison sentence, fines, and even having to register on the Florida sex offender registry for the rest of your life. This could prohibit you from returning to a job you loved around various people and could even impact aspects like child custody and your social life. This is why, if you are facing these charges, you should never go without help.
Our Florida sex crimes attorneys at Musca Law are here to help you secure your rights and build a defense that will protect against sex crimes, especially when you believe that the information leading to your arrest was skewed or you have been wrongfully accused. We specialize in handling many of these cases and will help you obtain the best case results moving forward. You might be frightened about the outcome of your case but you have options. Please contact us for the help you deserve at (888) 484-5057.