Miami, FL (August 2, 2019) – On Tuesday, 45-year-old Jermaine Cheatham was arrested on sexual battery and false imprisonment of a child after raping a 9-year-old girl.
Cheatham was allegedly employed by the victim's mother to care for the child and her 3-year-old sister, who is in need of 24/7 care due to special needs. Police say that the victim fell asleep in her home while watching a movie. Suddenly, Cheatham entered the room and removed the child's pants where he then covered her mouth with one hand and pushed her down onto the couch with another.
Cheatham then penetrated the victim's anus with his penis. The victim's 11-year-old brother woke up from the noise and came out of his bedroom, where he found them. The boy witnessed the rape and asked Cheatham what he was doing.
Cheatham begged the brother not to tell anyone about what happened and tried to convince him that he didn't do anything to her. The boy was about to leave the room to tell his mother what he saw but Cheatham blocked the doorway.
When police arrived, Cheatham denied the accusations against him. He has since been arrested for these crimes.
Miami Sexual Battery Laws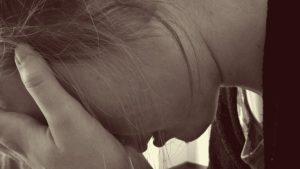 Being accused of a sex crime in Miami might be a challenging and humiliating time in your life, especially when you are maintaining your innocence but feel as if other parties are not listening. This is why many people who are accused of heinous sex crimes against children, especially sexual battery of a minor, are in need of a skilled and attentive attorney who will help them every step of the way through this difficult process. We understand how these accusations can impact your life for a lifetime, which is why we want to assist you.
Our experienced criminal defense attorneys at Musca Law understand that this might be one of the most distressing things that you have ever faced, especially due to the fact that these crimes can take an impact on every aspect of your life, from your career to your child custody and more. We are here every step of the way. Please reach out to us for more information at (888) 484-5057.