Miami, FL (May 6, 2019) – Police reported that 61-year-old Willie Strange was arrested in Miami after he punched and strangled his sister in the office of a church.
The incident, according to authorities, took place at the Mount Calvary Baptist Church in Miami on Monday to tell her that she missed two weeks of work. During the conversation, he became upset with his sister and punched her in the eye. He then punched her on the lip and she fell to the floor.
Strange then grabbed his sister by the neck and made it so that she was unable to breathe. From there, the victim was able to push her brother away from her and leave the office.
Strange then grabbed his sister and held her against her will for 10 minutes. When he left her go, she ran to the Police station in Miami for help. Strange immediately left the church but then turned himself in to police.
Police say that his sister had multiple marks consistent with the story on her. Strange has since been arrested for domestic battery by strangulation, false imprisonment, and battery.
Miami Domestic Battery Laws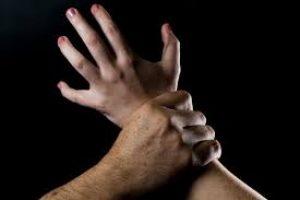 Being charged with domestic battery in Florida might be one of the scariest things that you have ever faced. According to Florida law, domestic battery is the unlawful touching of a person who is a family or household member. Though many people each year are wrongfully accused of domestic violence and related crimes, other cases are prosecuted to the fullest extent, especially when evidence is stacked against you. This is why you need an experienced attorney to help you build a valid defense and work toward results in your case.
Facing the reality of violent crime charges can be a devastating and challenging experience and you might be feeling alone. Our attorneys at Musca Law, who have over 150 years of combined experience in these cases, are here to help you through this time as you navigate the criminal justice system for possibly the first time. It is time to speak with an attorney so that we can protect your rights. Please contact us for the help that you deserve at (888) 484-5057.