Miami, FL (March 7, 2019) – 18-year-old Jimmy Boatwright was arrested on Tuesday on charges related to an alleged rape that happened at Miami Springs Senior High.

Boatwright was charged with sexual battery of a minor and lewd and lascivious battery. A 15-year-old girl came forward to a parent and school staff about sexual acts that she engaged in with Boatwright. However, she said on February 26, around 3:45 p.m., she was forced into having intercourse with Boatwright.

The girl claimed that, in this particular incident, Boatwright spun her around, pulled her underwear down, and raped her. Boatwright, however, claimed that he did not penetrate the girl.

Police continue to investigate the circumstances of the incident at this time.
Miami Sexual Battery Laws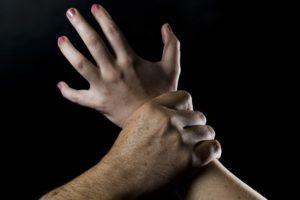 If you have been accused of a child sex crime in Florida, you are now facing one of the most serious charges that a person can possibly face, as courts take these crimes very seriously. Florida sex crimes tend to come with life-altering consequences, including decades in prison, years of probation, and lifetime registration on the sex offender registry. You could experience a loss of rights unlike ever before, which is why it is imperative to have legal help on your side.

At Musca Law, we want you to know how important it is to have legal counsel on your side who has experience in all types of cases in Florida. Our criminal defense attorneys will bring the necessary skills to the plate to help you obtain the best results when it comes to the crime you are being charged with. It is never a good thing to be charged with a sex crime, but we will openly explain your options for moving forward. Please contact us to find out what we can do for you at (888) 484-5057.