Middleburg, FL (February 3, 2019) - A man from Middleburg is in custody after police found  hundreds of illegal images on his electronic devices following execution of a search warrant.  Freddie Schultz, 60, who lives on Glen Laurel Drive was arrested by authorities on Friday, February 1.

Detectives first came to Schultz's home on January 18 with a search warrant to look for incriminating evidence on his computer, phone and other electronics.  According to a report, hundreds of images of children engaged in sexually explicit activity were seized from the devices.  When he was questioned regarding the discovery, Schultz requested an attorney.

Neighbors in the area reported seeing numerous law enforcement vehicles in the neighborhood at the time of the arrest.  The case was handled jointly by Homeland Security officials and the Clay County Sheriff's Office.  Schultz was taken to the Clay County jail and held without bond pending a weekend appearance before a judge.
Middleburg Sex Crimes Laws
Florida internet sex crimes involving the exploitation of minor children are becoming common targets for police and prosecutors.  The federal government has allocated a substantial amount of resources in an effort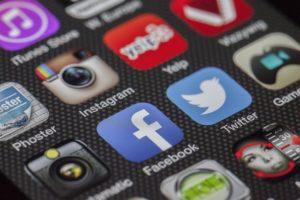 to target and remove child pornography from the internet.  To this end, state and federal officials often work together to secure evidence, build a case and eventually arrest those who they believe are viewing and distributing online pornography.

If you find yourself caught up in one of these prosecutions, you are naturally anxious and worried that your future looks very bleak.  Because internet sex crimes are often prosecuted at the federal level, the prison sentences and punishment are often very unforgiving.  Federal statutes prescribe lengthy mandatory minimum prison terms for anyone convicted of receiving or distributing child pornography.

At Musca Law, we are here to help if you have been charged with a cyber crime involving children and the federal or state level.  Our attorneys are comfortable practicing in all courts in the Jacksonville area and throughout Florida. We will seek to help bring you peace of mind amidst uncertain times.  We are dedicated to ensuring that you have the best representation and we will fight when the weight of the criminal justice system seems to be against you.

We offer free consultations to all potential clients.  To speak with us, please call (888) 484-5057.