Naples, FL (July 8, 2019) – On Wednesday, a woman was charged with second-degree murder after killing her roommate. She has been identified as 35-year-old Amanda Cook.
Cook allegedly killed her roommate, identified as a 64-year-old woman. The two lived at a home in the 1900 block of Imperial Golf Club Boulevard. Cook told her mother that she got into an altercation with her roommate and claimed that she fell over a speaker during the argument. 
Cook's mother called 911 and the police met them at the shared apartment. Cook told deputies how she fell but they did not believe her story. They found an object lying near the victim's body that matched the shape of an injury to her head.
Cook was immediately taken into custody and was charged with second-degree murder. In the past, police have arrested her for other charges including domestic violence in 2016 and violating a restraining order in 2017.
Cook remains in jail at this time.
Naples Second-Degree Murder Laws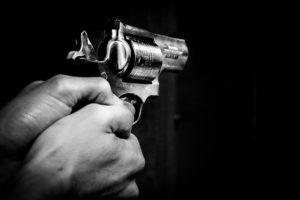 Being charged with second-degree murder in Naples or any other place in Florida can be a challenging reality to face and carries heavy penalties as well. This is why it is important to regain normalcy in your life if you have been charged with a violent Florida crime. You could be facing severe consequences such as 30 years in prison, fines, the death penalty, and more, which is why it is imperative to seek the help of an experienced attorney.
At Musca Law, our attorneys are here to protect your rights every step of the way. We will help you obtain the best case results possible so that you can move forward with your life even when you did not expect to. You must understand all of your rights as you face serious charges and you do not have to stand alone. Please contact us at (888) 484-5057 for more information.