Naples, FL (March 2, 2019) - A man from Naples faces a hit-and-run charge after a wrong-way crash on Interstate 75 left another man seriously injured.

47-year-old Joshua Westley was driving northbound on the southbound exit ramp of I-75 on Thursday, February 28th. While driving the wrong direction, Westley's Ford F-150 struck 41-year-old Ryan D. Evanson. Evanson was walking across the exit ramp at the time of the collision. Evanson was seriously injured and taken to Lee Memorial Hospital for treatment.

After hitting Evanson, Westley is accused of leaving the crash scene. He was located by sheriff's deputies in the parking lot of a Hooter's restaurant on Gateway Lane. When asked by police why his truck was missing a side mirror, Westley reportedly replied, "I don't know."

Following an investigation, Westley was arrested and charged with driving the wrong way, DUI with serious bodily injury, and leaving the scene of a crash with serious bodily injury. He was being held in the Collier County Jail under a $15,000 bond on Friday.
Naples Hit-and-Run Laws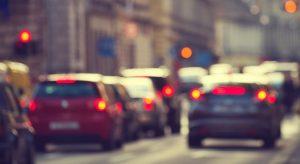 Each year, approximately 100,000 hit-and-run crashes are reported in Florida. Many of these hit-and-run incidents will involve death or serious injury. Hit-and-run is one of the more dire traffic offenses that you can face in Florida. When the hit-and-run is paired with allegations of drinking and driving or if serious bodily injury is caused, the charge is extremely serious and you could be looking at a felony that carries years in prison and the loss of your livelihood.

When you are facing a charge this serious, you must secure the best possible legal representation. At Musca Law, our Florida traffic crimes attorneys have assisted those charged with hit-and-run throughout our state. We understand the sensitive nature of these cases and we also realize that sometimes good people find themselves caught in bad situations. We will work tirelessly on your behalf to prepare a vigorous defense to your charges.

Our Naples criminal defense attorneys are standing by now to assist you. We offer free consultations to all potential clients. To speak with an attorney, please call us any time at (888) 484-5057.