Naples, FL (February 23, 2019) - A 30-year-old man from Naples was arrested after police say he attempted to break into a pizza restaurant and then later threatened deputies as they apprehended him.

Joseph March went to the Little Caesars at 4780 Golden Gate Parkway on Friday, February 22nd. March was seen punching and kicking at the glass door at the entrance to the building; however, he was unable to make entry. A Collier County Sheriff's Deputy arrived on scene and saw March walking away from the store. March cursed at the deputy, becoming aggressive and informing the officer that he was not on psychedelic drugs.

The deputy pointed his taser at March and ordered him to the ground. March, however, did not comply and pulled down his shorts, exposing himself to police. March then threatened to kill two officers at the scene. Eventually, he was arrested and taken to jail.
Naples Violent Crime Laws
A violent crime conviction in Naples can land you in a world of trouble. Many violent crimes are classified as felonies and carry prison sentences ranging from months to decades and up to life. Fines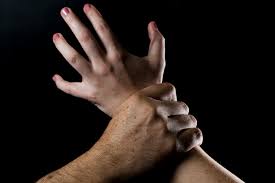 for these offenses can exceed $10,000 and you could be facing years of probation. Additionally, if you become a convicted felon, your opportunities to obtain gainful employment are limited and you could lose certain valuable rights, such as the right to own a firearm and the right to vote.

At Musca Law, our Florida criminal defense attorneys understand the serious implications of a Florida violent crimes charge. We have represented those charged with serious offenses throughout our state. We have two offices in the Naples area and stand ready to serve you when you have been charged with a violent crime, sexual offense, DUI or any other criminal matter in areas throughout Collier County.

Our Naples criminal defense attorneys are standing by today to assist you with your case. For your free consultation, please give us a call 24/7 at (888) 484-5057.