Naples, FL (March 31, 2019) - A crash in Naples led to a man being arrested on traffic and drug charges.  The crash took place on Saturday, March 30th.

According to police, 57-year-old Mark Noger was driving a Dodge Caravan southbound on County Road 951.  Noger was operating his vehicle in the center lane of the roadway.  At the same time, 76-year-old Richard Delawder was stopped in the center lane due to traffic ahead. 75-year-old Sharon Delawder was a passenger in the vehicle.  Noger failed to slow down in time to avoid a collision and slammed into the rear of Delawder's vehicle.

Following the crash, Sharon Delawder was airlifted to Lee Memorial Hospital with serious injuries.  Richard Delawder was transported via ambulance to NCH in Collider with non-life-threatening injuries. Following an investigation, police determined that Noger was driving with a suspended license.  He was charged for driving on a suspended license and possession of a controlled substance.

There is no information on whether he remains in jail at this time.
Naples Traffic Crimes Laws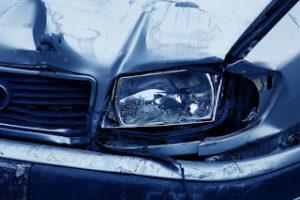 Almost everyone at some point in their life will receive a traffic citation.  Many of these offenses are minor and the most you have to worry about is an increase in your insurance premiums if you are found guilty.  In other cases, however, a traffic offense can carry major consequences.  When you have been involved in a crash causing injuries, there may be serious repercussions for you on a personal level.  Depending on the circumstances surrounding the charges, you could face a loss of your license, court fines, probation and even jail time.

Given the potential range of penalties, it is always best to have a skilled Florida criminal defense attorney by your side when you have been charged with a Florida traffic crime.  Our attorneys at Musca Law understand the complex world of traffic law and the consequences that come with a conviction for each type of offense.  We will work hard to secure your ability to drive and eliminate the negative financial and personal consequences of a traffic crimes conviction.

We are here for you 24 hours a day, 7 days a week.  For your free consultation with one of our Naples criminal defense lawyers, please contact us any time at (888) 484-5057.