Naples, FL (July 21, 2019) - A woman from Miami was arrested by police in Naples this week on allegations that she offered sexual services in exchange for money.    
Detectives with the Naples Police Department went to Harmony Massage at 963 4th Avenue North in response to a report of prostitution at the location.  An undercover officer gave a massage technician $50 for a 30-minute massage.  While the massage was ongoing, the masseuse, identified as 50-year-old Shuihong Wang, offered to pleasure the officer if she paid her an additional $50.  
As the detective handed the $50 payment to Wang, additional officers came in to place Wang under arrest.  Wang, who is known as "Lisa" at the massage parlor, was charged with offering prostitution.  She was taken to the Collier County Jail where she was being held on a $2,000 bond. 
A Miami woman was arrested after an undercover officer said she offered to pleasure him for money at a Naples massage parlor. 
Prostitution in Florida is any act that involves giving or receiving sexual services in exchange for money.  The crime does not actually have to be completed in order for a person to be charged.  Rather,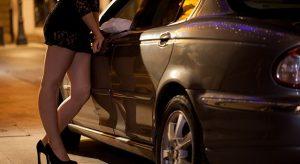 the act of offering services for money may be enough for an arrest to take place.  Prostitution is generally a second-degree misdemeanor in Florida.  If a person has already been convicted of prostitution, a second or subsequent charge can raise the severity of the crime.  
Defending a prostitution charge requires a skilled effort from a Florida criminal defense attorney that understands how these cases are handled.  At Musca Law, our team has over 150 years of combined legal experience defending all types of cases.  If you have been charged with prostitution or any other type of Florida sex crime, we will fight to eliminate or reduce the consequences of a serious criminal conviction on your record.  
We are here for you when your future is on the line.  Our Naples criminal defense lawyers will have your back when things seem hopeless.  For your free consultation, please give us a call 24 hours a day, 7 days a week at 888-484-5057.